Are you looking to build in the Carolina's while you still reside out-of-state? The Builder Relocation Program can help ease the complicated process while you remain at your current residence. It's as easy as living locally.
T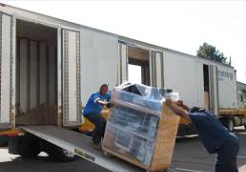 his unique program offered by Trident Building allows out-of-state clients the flexibility to begin construction on their new custom home while continuing their existing lifestyle. Families can remain comfortably in their home and kids stay in school until the work is complete.
Delivering a high quality customer experience is the key component to our teamwork.  The Relocation Team has successfully transitioned families from Maryland, New York, Florida and points west. Once the lot and house plan have been selected, the team communicates the process of the construction details with clients systematically. Clients always know the progress of their future dream home. While Trident handles the complex timeline of events, clients can continue life without interruptoin. When your home is move-in ready with all details complete, just simply move, unpack and enjoy. Trident Building's relocation program makes it easy.
Read what our clients are saying about their experience with the Relocation Program.
"We assumed it would be a struggle living so far away but it was actually a wonderful experience!  We only made 1 visit during the entire construction process.  We are so pleased with Zack and his crew.  They did an awesome job and we just love our new home."
Mr. & Mrs. Nightingale
Eagle's Walk Subdivision
Gaston County, NC