History of Trident Building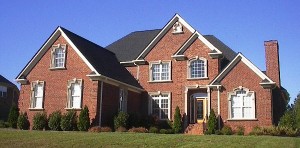 Trident Building is a well-established, custom home builder licensed in both North Carolina and South Carolina. Building distinctive custom homes since the early 1990's, Trident has earned its reputation as being one of the finest new home construction builders in the area. Trident has been building fine custom homes in the North Carolina subdivisions of Damon Pointe in Belmont, Tomshire Estates in Cramerton, and Mountain Island Lake in Mt. Holly. The focus in South Carolina is Lake Wylie, Fort Mill and Clover. Trident has earned the "Builder of the Year" award twice for their dedication and commitment to the industry. Clients soon discover that hard work and honesty are noticeable from the very beginning of the new home construction process.
Zack Horne, Chief Building Supervisor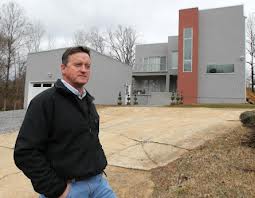 Zack's construction experience goes back to his adolescent days as he learned the trade while working alongside his father, Ted Horne. Mr. Horne, owner of Horne Construction, has been a successful builder for over 50 years in North Carolina. Like his father, Zack became an educator teaching the construction trade in Belmont and Mount Holly.
Zack taught as well as coached the football and track teams for 5 years before joining his father full time at Horne Construction. Later he spent two years in the Navy SEAL training program, and is a Navy veteran.   Zack earned his BS from UNCC on the VA Vocational Rehabilitation Program.
"Outside of my teaching and coaching career, I have learned the construction industry by working with my father and have been doing this my entire life. My passion for building and a hard work ethic have earned me many loyal clients. My relationships with my clients are so important that I chose to live in their same neighborhood," proclaims Zack.


Associations/Memberships
Member – Lake Wylie Chamber of Commerce
Member – Better Business Bureau
Member – NCHBA North Carolina Homebuilders Association
Member – GCHBA Gaston County Home Builders Association
Zack's Professional Licenses & Offices Held
Two Term President of GCHBA Gaston County Home Builders Association
Original Board Member Gaston Environmental Review Board
Real Estate Broker's License
BIC Broker In Charge
Building Practices
Equal Housing Opportunity Builder
Energy-efficient and environmentally responsible building methods
Achievements
Two-time GCHBA "Builder of the Year" Award – Custom Home Building